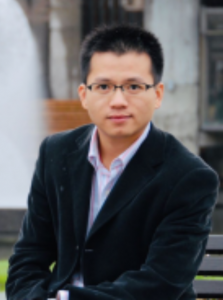 Shuiguang DENG, PhD
Zhejiang University, People's Republic of China
Bio:
Shuiguang Deng is a full professor at the College of Computer Science and Technology in Zhejiang University. He received the BS and PhD both in Computer Science from Zhejiang University in 2002 and 2007, respectively. He worked at Massachusetts Institute of Technology (MIT)  in 2014 and at Stanford University in 2015 as  a visiting scholar.
His research interests include Service Computing, Edge Computing, Business Process Management and Big Data. He serves for the journal 'Computing (Springer)', 'IEEE Access' and 'IET Cyber-Physical Systems: Theory & Applications' as an Associate Editor. He is a Fellow of IET, IEEE Senior Member, Senior Member of the China Computer Federation (CCF), CCF Service Computing Technical Standing Committee  Member and CCF Software Technical Committee Member.
Up to now, he has published more than 100 papers in journals such as IEEE TOC, TPDS, TSC, TCYB and TNNLS, and refereed conferences including WWW, ER, ICWS, ICSOC, et al. He got the ICSOC 2017 Best Paper Award, the WWW2017 Best Post Nominee Award, and the IEEE ICWS 2019/CollaborateCOM 2019/SCC 2012 Best Student Paper Award. He  also has published two Chinese monographs and two English monograph published by Elsevier and Springer, respectively.
He has won the second National Science and Technology Advancement Award in 2010 and the first Provincial and Ministerial Scientific and Technological Progress Awards in 2008,2009, and 2014, respectively. He was granted the IEEE TCSVC Rising Star Award in 2018.